ShearForce and Work Truck West open new sales and service centre in Alberta
One of Western Canada's original specialty equipment dealers is expanding their physical presence eastward this summer.
ShearForce Equipment and Work Truck West are excited to announce the opening of their new sales and service centre in Airdrie, Alta., with the opening date set for this July.
Located approximately 20 minutes north of Calgary, the new facility is designed to support ShearForce and Work Truck West's customers across Alberta and Saskatchewan by supplying parts, service and support for the products they sell from a convenient, centrally regional location. The shop features three full mechanics bays for in-shop services including work truck customizations and service, excavator attachment installations and machine setups.
ShearForce Equipment and Work Truck West are the two operating divisions of West Coast Machinery Ltd. ShearForce Equipment is Western Canada's hydraulic attachment specialist, offering new and used hydraulic demolition, crushing, scrap recycling and excavation attachments for sale and rent. Work Truck West brings a consultative approach when it comes to developing medium-duty work truck solutions, providing mechanics service trucks, dump trucks, picker deck trucks, and snow and ice trucks to customers and partners across Canada.
For the management team at West Coast Machinery, timing was essential to making the move to expand operations to the east. President Brand Dewit said, "It's been a long time coming, but our patience paid off and we were able to jump at the right opportunity to get ourselves into the ideal location for expanding our business into Alberta. We really feel that we are investing in our customers' success in the Prairies with this new facility and our enhanced sales and support capabilities."
Rob Beukema, vice president and sales manager for Work Truck West said, "One of our goals with this expansion is to help to alleviate the demand for turnkey, specialized work-ready trucks in Alberta and beyond. In addition, we are looking forward to better servicing our valuable customers in the region with faster turnarounds for work truck service, parts and truck equipment solutions."
Two senior dedicated team members will be leading efforts at the new branch starting this summer, with plans to ramp up sales, rental and technical staffing as they grow. Branch Manager Andrew Young will lead sales and rentals, and Product Manager Travis Ostermeier will provide parts, service and support for both ShearForce and Work Truck West divisions. As Young said, "We're looking forward to [having] the space and resources to offer more immediate solutions to customers with specialized local support."
Building renovations are currently underway with an anticipated opening date of July 2. Visit www.shearforce.ca for updates and be sure to stop by the new branch this summer if you are in the Airdrie area.
ECA Canada taps Ray Kemppainen for vice president

Ray Kemppainen, vice president, ECA Canada
Ray Kemppainen has been promoted to vice president at ECA Canada Company, a leading distributor of specialty foundation equipment in Eastern Canada. He had previously served as branch manager since September 2009.
Kemppainen's history predates ECA Canada, which was formed on Dec. 31, 1999, when Equipment Corporation of America acquired Specialty Construction Machines (SCM). He found work as an apprentice mechanic at SCM in August 1990 and was promoted to service and parts manager after demonstrating competency working on diesel pile hammers, vibratory hammers and compaction equipment.
ECA Canada diversified SCM's product line to include large and small diameter drilling equipment. After a brief departure from ECA Canada from 2007-09, Kemppainen returned to take on the role of drilling product support manager. He was promoted to branch manager for ECA Canada in September 2009.
"Ray has been an asset to ECA Canada and this promotion will position him to provide even greater value to our Canadian customers," said Jeff Harmston, ECA's vice president – sales and marketing. "We have the utmost confidence that he will strengthen and expand our foundation in this critical market."
Born and raised in Toronto, Ont., Kemppainen completed the Heavy Duty Mechanic course at Centennial College in 1990. Outside of work his interests include travelling, drag racing, photography and motorcycles.
DFI forms new technical committee
The Deep Foundations Institute (DFI) has announced the formation of its 26th technical committee – the DFI Risk and Contracts Committee.
The goal of the committee is to raise awareness of risk management through programs and promotion. Key objectives for the committee are to:
Establish the fundamental requirements for geotechnical

risk management for all entities involved in the geotechnical

project's life cycle.

Co-operate with all DFI technical committees in establishing

risk management standards and providing suggested guidance for all types of geotechnical products and techniques.
Harmonize the risk management knowledge of DFI with the knowledge of other deep foundation organizations.
The committee's first project is to research and produce The Book of Risks for Geotechnical Projects. The book will be organized to reflect the four major categories of risks of geotechnical projects: internal risks, legal risks, external risks and geotechnical-exploration risks. Risk identification will cover all geotechnical products of interest to DFI members, all types of project delivery (design-bid-build, PPP, etc.) and all types of owners.
Industry professionals involved in risk management are encouraged to join this committee chaired by Alexander Filotti, MBA, P.Eng., risk controller of Underpinning and Foundation Skanska, Inc., and vice-chaired by Richard D. Kalson, Esq., a partner in the Construction Law Group of Benesch.
DFI executive director receives Outstanding Association Executive Award
Theresa Engler, executive director of Deep Foundations Institute (DFI), has been named Outstanding Association Executive by the New York Society of Association Executives (NYSAE). The award was presented at the NYSAE Synergy Awards luncheon on April 17 in New York City, N.Y.
The Outstanding Association Executive Award recognizes a current executive who has contributed significantly to the advancement of the association management profession as a key leader in a philanthropic, professional or trade organization, and has demonstrated outstanding achievement in advancing the mission of that organization.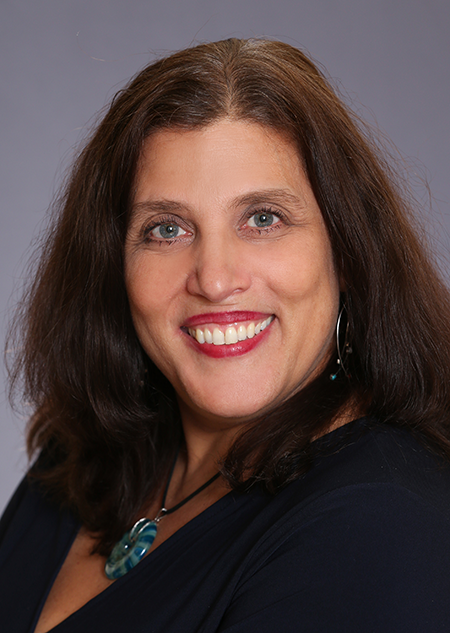 Theresa Engler, executive director, DFI
"Under Theresa's leadership, DFI is recognized worldwide for actively promoting the advancement of the deep foundations industry," said DFI president Matthew Janes, MBA, P.Eng., Isherwood Associates. "Working in collaboration with the DFI board, Theresa has spearheaded significant growth at the organization including strategic increases in members, technical committees, educational events, publications and regional chapters."
Engler has been with DFI for 25 years and has been the executive director since 2006. She also serves as the executive director of the DFI Educational Trust, the charitable arm of DFI. She is actively involved in the deep foundations industry, serving on the Academy of Geo-Professionals Board of Trustees and as a member of the National Association of Women in Construction and The Moles, a fraternal organization of the heavy construction industry. She is also a member of the American Society of Association Executives as well as its New Jersey and New York Chapters.
Berminghammer's EML30 awarded ORBA Innovation of the Year
A line of excavator-mounted piling leads has been in the development stage for several years and consists of three models: EML30, EML45 and EML60. In the spring of 2018, Berminghammer put its newest innovation to the test.
The EML30 – an excavator-mounted pile driving lead for 30-ton excavators – was to complete its first pile installation in Hearst, Ont. BOT Construction purchased the unit to complete some roadway protection shoring for several culvert replacements. They installed typical soldier pile and lagging retaining systems, as well as a more complicated combi wall system consisting of interlaced H-Piles and sheet piles.
BOT and Berminghammer's work was recognized by the Ontario Road Builders' Association and Berminghammer received the prestigious "Innovation Award" for 2019.
"Berminghammer has designed a magnificent excavator-mounted lead attachment that can be used on every job that requires steel piles. The EML30 excavator-mounted lead has proven to be an economical method to install sheet piles or H-piles on smaller or medium type projects with confined work areas. The ability to change the excavator from the lead attachment back to a conventional excavator allows full utilization of the excavator. The EML 30 attachment can be mobilized on a float while mounted on the excavator or separately. It has proven to be a useful tool that would be hard to go without. Sheet piling can now be scheduled within your own control and will make your project go a lot smoother. A great innovation, well done!" said Dan Campenelli, BOT Construction.
Budget 2019: short on restoring investor confidence, strong on workforce development
The Canadian Construction Association (CCA) is disappointed that the federal government has not taken more concrete actions to restore investor confidence in Canada.
"CCA had wished to see a fiscal remedy for the ongoing steel and aluminum tariffs, some relief for our heavy construction sector that is facing new challenges with carbon pricing and a strong commitment to improving the flow of infrastructure funding," said Mary Van Buren, CCA president.
However, CCA would like to recognize the government for its continued leadership on and commitment to prompt payment legislation. The industry looks forward to working with the government in continued partnership and a successful rollout of this initiative.
Addressing the workforce shortage issue is another key priority for the construction industry. The CCA is appreciative of the federal government's recognition of the importance of a skilled, diverse and tech-savvy workforce in Canada and is highly supportive of the commitment of $46 million over four years for Skills Canada Funding, the promotional campaign to attract young Canadians to the skilled trades and the increased funding for co-op placements.
"By creating workplace opportunities for students in construction during their studies, we hope to inspire the next generation who will build our future sustainable communities," Van Buren said. The CCA also looks forward to participating in the announced Apprenticeship Strategy to ensure that the existing programs adequately address barriers to entry and other related workforce initiatives.
"The CCA continues to applaud the efforts of the government on the Investing in Canada plan, particularly the $2.2 billion top-up to support municipal and local priorities," said Van Buren. "We believe these proposed measures will indeed help 'Build a better Canada' and look forward to working with the government on their timely adoption."
Construction is a cornerstone of the Canadian economy, employing 1.5 million Canadians and generating 7.2 per cent of the gross domestic product. The construction industry is integral to building strong and resilient Canadian communities, connecting citizens and businesses.
Construction skilled trades have high job satisfaction levels
Ontario's construction industry is facing labour supply issues despite the tremendous opportunities that await young people across a wide spectrum of trades. These opportunities will improve for two major reasons: the wave of retirement that is anticipated over the next decade and the expectation that construction activity will increase due to the emphasis on infrastructure from Ottawa and Queen's Park.
The Residential Construction Council of Ontario (RESCON), with support from the Ontario government, commissioned two reports that provide a road map to improve recruitment and retention of young workers. These reports are bolstered by a video series which highlight the high job satisfaction of trades workers who are currently employed across the Greater Toronto Area (GTA) and beyond.
A firm specializing in work-related research, Job Talks, conducted a comprehensive online, 30-minute survey of 412 skilled trades workers, which resulted in the report, "Retaining Employees in the Skilled Trades." Among the findings, author Dr. Jon Callegher concludes that:
Despite the stigma associated with construction trades, 65 per cent of the GTA trades workers rated their job satisfaction between eight and 10 on a scale of one to 10. The average score was 7.9.
Nearly two-thirds of skilled trades workers would strongly recommend the trades to a young person.
Eighty-one per cent of the workers enjoy a sense of financial security.
Many survey participants also said that construction challenges their bodies and minds, that they are always learning and that they enjoy the camaraderie and the team approach at the workplace.
The second study, "A Behavioural Economics Approach to Recruitment in Skilled Construction Trades," by Jason Steward and Lindsay McCardle, finds that young people require more career information to make the right career decisions through an EAST framework: making desired choices and actions Easy, Attractive, Social and Timely.
If these approaches are used by influencers – including teachers, guidance counsellors, parents and industry – this will improve the number of young people who will consider and enter the skilled trades at a younger age.
The reports add that behavioural economics principles can be used to better inform guidance counsellors on how they can provide more effective career guidance on the industry, including the creation of a "third wall" of career options (the first wall in the guidance office is for universities, the second for colleges, the third for the skilled trades).