---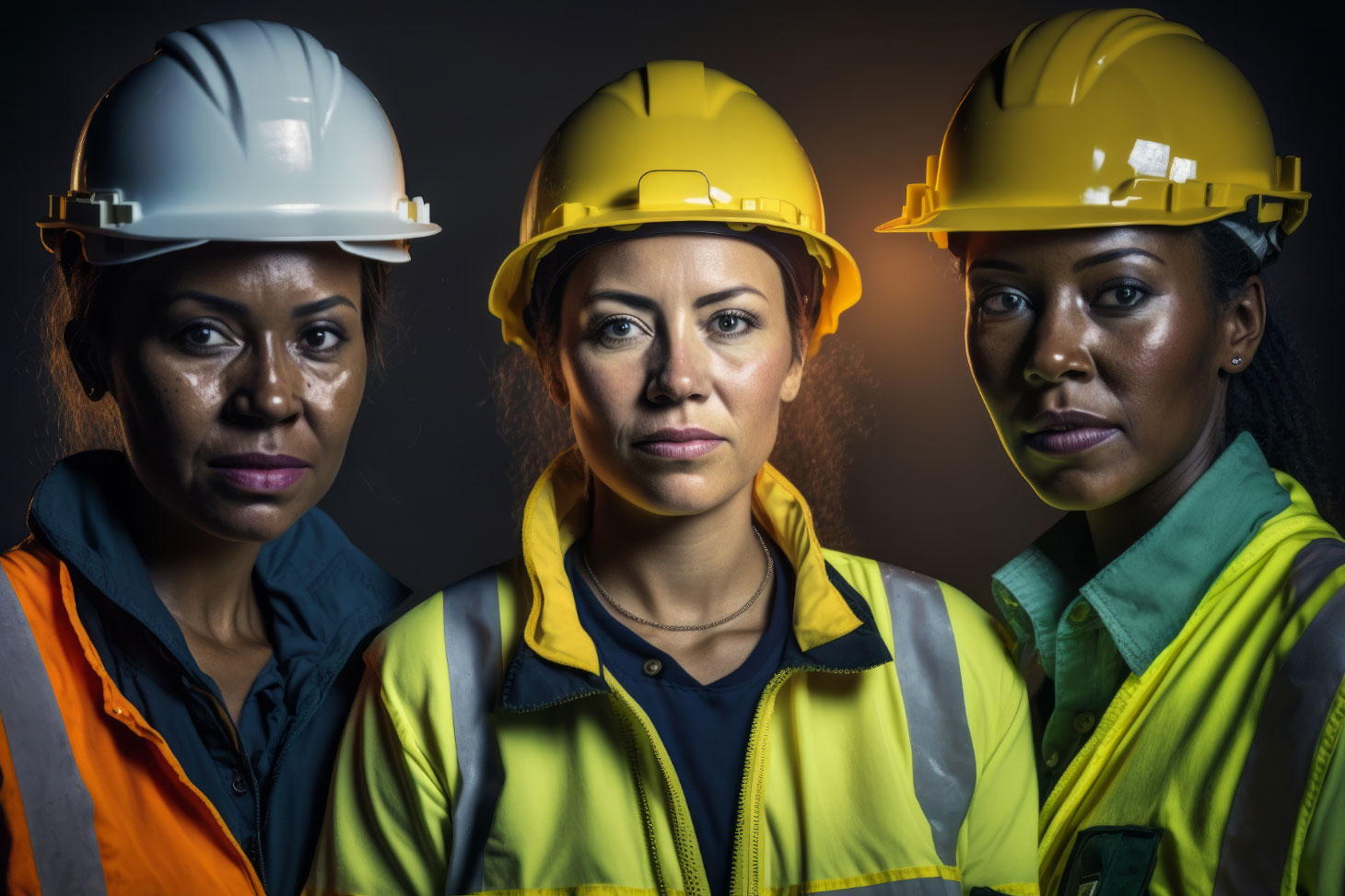 The world is changing and so is the deep foundation labour force. Most recently, the construction industry in general has seen more women at the jobsite. However, front-line female workers still only account for approximately four per cent of the total construction workforce in Ontario, according to a BuildForce Canada report published in 2021. In 2023, BuildForce also reported that women made up 13.9 per cent of the Canadian construction workforce.
There is significant evidence that the growth of the construction industry will benefit from the inclusion of diversity, gender equality and women's perspectives.
A diverse workforce brings a multitude of perspectives, skills and experiences to the table, leading to improved problem-solving, innovation and decision-making. In an industry as complex and multifaceted as deep foundations, these assets are invaluable.
Women in deep foundations groups
Although the Deep Foundations Institute (DFI)'s Women in Deep Foundations (WiDF) committee has seen an increase in female attendance at their annual conferences, women still only made up 12 per cent of attendees at the DFI Annual Conference held in Chicago in 2019, double the number of female attendees in DFI's Annual Conference in Atlanta in 2014.
"Almost 10 years ago, DFI also was one of the associations where you had very few women. We did not have that many women, and the women who were going to conferences and were part of DFI were not in a place to have a welcoming environment," said Lucky Nagarajan, DFI trustee and current WiDF committee chair.
Seeing the need for more female representation and to foster a welcoming environment for women, Mary Ellen Large, Silas Nichols, Bernie Hertlein and Helen Robinson decided to start WiDF to hold networking events during conferences, with Robinson as the first committee chair. The committee grew exponentially and today has more than 100 members. They also have WiDF committees in India, Mexico, and Colombia that promote networking, mentoring and professional development for women.
The WiDF committee includes women and men from all industry sectors, such as engineers, contractors, suppliers, researchers and owners. It supports women in various industry roles and values diversity due to shared challenges among minority and under­represented groups. Male committee members play a crucial role in promoting understanding, sharing experiences and driving industry-wide change. They are collectively working with industry partners to bring the right equipment, rules, standards and work programs to women in construction.
"This WiDF committee serves self-motivation to its members due to its own unique structure and mission. We have seen a rapid increase in the leadership role of women, and attendance of women at events, calls, conferences and membership. We will be bringing this committee model to local institutions and other parts of the world in the future. I see a bright future and feel proud to be a member of a diverse group," said Nagarajan.
The committee has written several articles supporting the role of women in deep foundations, such as "Acknowledgement Bias" and "It Takes a Village: Surviving the Balancing Act." They also have a video called "What is the Geotechnical Field?" that features committee members talking about their jobs. The video is aimed at STEM students to show the many opportunities that women have in the field.
Since the committee started, Nagarajan says there has been an increase in women's groups within industry companies.
"Committee members are all working for different companies. After the WiDF committee started, there has been an increase in creating women groups within these companies. Our members went back to their companies and said, 'We need to start a women's group.' They proposed it to the board, they put a proposal in, they put a justification in … and every company you talk about now has a women's group," she said.
Other organizations also have established women's groups. The International Association of Foundation Drilling created the Women in Construction Roundtable in 2020, where female workers in the field can bring up issues and challenges as part of a group discussion. The Canadian Association of Women in Construction, founded by the Toronto Chapter of the National Association of Women in Construction (NAWIC), officially formed as an independent organization from NAWIC in 2005. Their goals are to increase employment, awareness and development for all women in construction. They encourage women in construction with the collaboration of local chapters, industry relations, mentorship programs, events and scholarships.
Women still face challenges in the industry
According to NAWIC, women still face challenges in the construction industry. Although they have come a long way, women face sexual harassment, inadequate personal protective equipment sizing, irregular schedules and lack of accommodation (particularly for mothers of small children). The Association of Consulting Engineering Companies – Canada (ACEC) also mentions maternity bias as one of the biggest challenges women face in the workplace.
"Motherhood triggers false biases that women are less competent or less committed to their jobs," stated the ACEC report titled "Advancing Women and Diversity in Consulting Engineering."
ACEC made four recommendations that can be applied to the deep foundation industry and that can make women feel more welcomed:
Education for employers: Building a step-by-step equity, diversity and inclusion framework for firms, offering training and fostering honest discussions, supporting employers and women in the field, and providing insights, trends and data.
Parental leave: Advocating for better parental leave, building awareness and sharing best practices.
Flexibility: Creating a forum on flexibility in the workplace, elevating the profession and pushing for realistic response times.
Pathways to leadership: Championing diversity, equity and inclusion, promoting sponsorship and allyship, and improving salary transparency.
According to Nagarajan, the industry is already seeing an improvement and men have been more welcoming to women as companies and associations have been pressing for more female representation.
"If you think about the construction industry, that mentality is still there. It's going to take a long time to go away, but at the same time, in the construction industry, you have more women now. And more women in the (jobsite) too. So, men are getting used to seeing women capable of doing things that were not seen as something that women should be doing," she said.
"Men in the field are the allies for women. They are the ones who are teaching them, it's a mutual respect and mutual understanding, and that's how it can be resolved. The companies, from the top down, have to work together, and men in the field should understand that women are there not to be a problem, but actually to solve a problem."
Furthering female representation in deep foundations
Women within the industry are leading the change in perceptions and culture by promoting and raising their voices. The presence of women in deep foundations is not only a testament to their resilience and capabilities, but also a catalyst for greater diversity in the industry. Their success stories inspire future generations of women to consider careers in construction and related fields.
With increased awareness and efforts by construction companies and associations, more women will join the construction industry in the future.
"We are seeing more and more men and women coming together to advance things. It's not just about women, but it is about the inclusivity culture. It's not just about making sure that women come to the conference … but if you don't create an inclusive culture, that is not going anywhere," said Nagarajan.
Nagarajan also gives a few tips for women who are entering the field or thinking about going into deep foundations and construction.
"Never be intimidated. Be very confident. There's always an ally for you on-site. Find that ally and work with them. There's always something to learn on-site, and the more you are there, the more you learn, the more you gain respect."
---
---
---