Port of Hamilton Pier 12 rehabilitation reaches completion
By Janet Himstead
Located in Hamilton Harbour, at the far western end of Lake Ontario, is the Port of Hamilton. The Port is connected to the Great Lakes-St. Lawrence Seaway shipping network. With multiple Seaway-depth berths, the Port of Hamilton, and its sister port, the Port of Oshawa, are able to make marine shipments throughout the Great Lakes and international waters.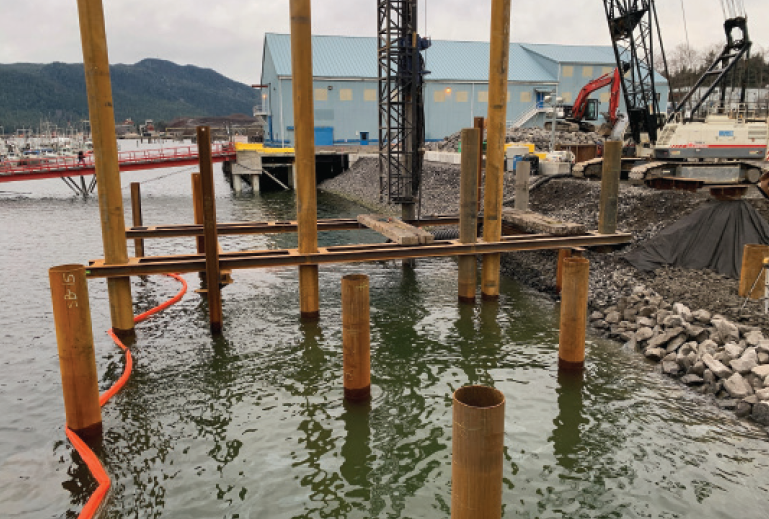 Heavy Metal Marine Ltd. has brought its 'out of the box' thinking to Port Edward's Modular Expansion of Wharf 417
By Paul Adair
The Department of Fisheries and Oceans Canada – Small Craft Harbours division manages and maintains many local harbours along the west coast of British Columbia. Over the past few years, they have focused on upgrading the Porpoise Harbour Marina Complex, located in Port Edward, B.C., approximately 15 kilometres southeast of Prince Rupert. This multi-phase project includes the construction of a 75-metre-long by 12-metre-wide, cast-in-place concrete wharf expansion to the existing Wharf 417.