What's the future; What's the foundation
By Marc Paoliello, P.Eng., Deep Foundations Contractors Inc.
This article originally appeared in Foundation Drilling magazine, the official publication of ADSC: the International Association of Foundation Drilling. It is reprinted with permission.
Is Toronto in the midst of a cultural renaissance? As Canada's largest urban centre at just over 6 million people, the population has grown since 1834, overtaking Chicago to become North America's fourth most populous city. Toronto's longstanding institutions are undergoing massive overhauls to meet the demands of a quickly changing metropolitan area.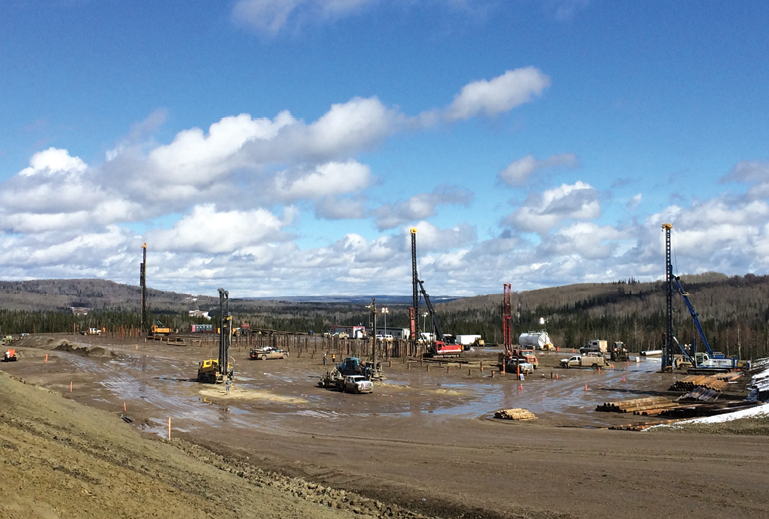 The evolution of Northstar Sharp's Foundation Specialists
By Deb Smith
Two of Alberta's most respected names in deep foundations have amalgamated to form one comprehensive solution to Western Canada's foundation construction industry: Northstar Sharp's Foundation Specialists.
For more than 30 years, Sharp's Construction Services Ltd. operated as a specialized sub-contractor out of Leduc, Alta. They provided foundation solutions across Canada specializing in large-diameter drilling and concrete piles. Meanwhile, established in 2005 in Clairmont, Alta., Northstar Energy Services Inc. focused on driven and helical piling,