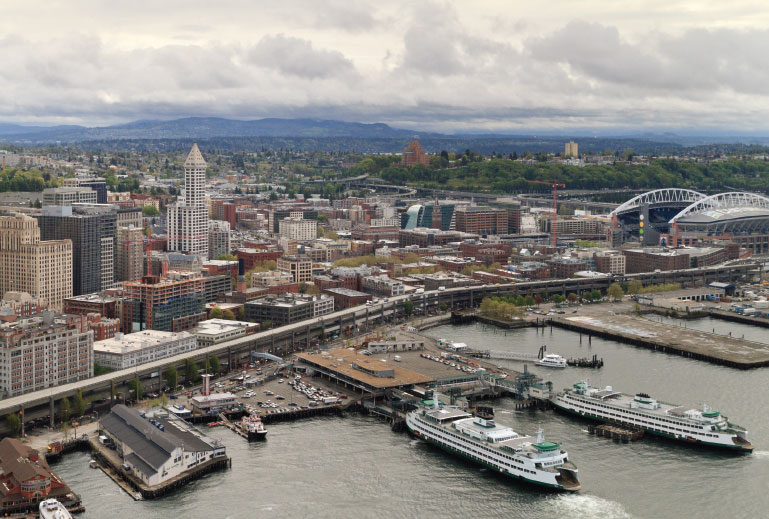 PPM's new subsidiary services Western Canada
By Lisa Kopochinski
Pacific Pile & Marine (PPM) may not be a household name, but if you're in the marine or heavy civil industry, it's a name you should get to know. PPM was formed in 2008 as a continuation of Hurlen Construction, which dates back nearly 50 years to provide best-in-class services to the Western United States and Canada.
Between 2010 and 2011, PPM partnered on a remote design-build run-of-river project northeast of Sechelt, B.C. involving two new greenfield hydro facilities. Following that project, PPM determined the market would be better serviced by establishing a larger presence in the area and in early 2017, made good on that decision by establishing a B.C.-based subsidiary, PPM Civil Constructors.
Supported by its earthworks and underground divisions, Kichton's piling and shoring division has the capacity "to execute any size caisson, anchor, soil nail and shoring design"
By Barb Feldman
Kichton Contracting Ltd. was founded in 1963 by Michael Kichton Sr., when he began doing small civil construction jobs for general contractors and residential developers in the Edmonton area. Fred Kichton, who after his uncle's death continued the company along with his cousin Michael Jr., became the company's sole owner in 2000. In 2007, Fred sold minority shares to his brother Richard and to key employees Laurie Conrad, Russ Giselbrecht and Chris Dirks, who, along with Richard, is now a company vice-president.