AllSteel Coatings, Ltd., has what it takes to make it happen
By Deb Draper
AllSteel Coatings, Ltd., is a family-owned business that has been operating out of Port Hastings, N.S., since 1983. Beginning with industrial coatings, over the years the company has expanded to include everything from civil and structural fabrication and erection to mechanical installation to civil infrastructure and bridge work. Using innovative equipment developed by Berminghammer Foundation Equipment, AllSteel has further grown its professional capabilities.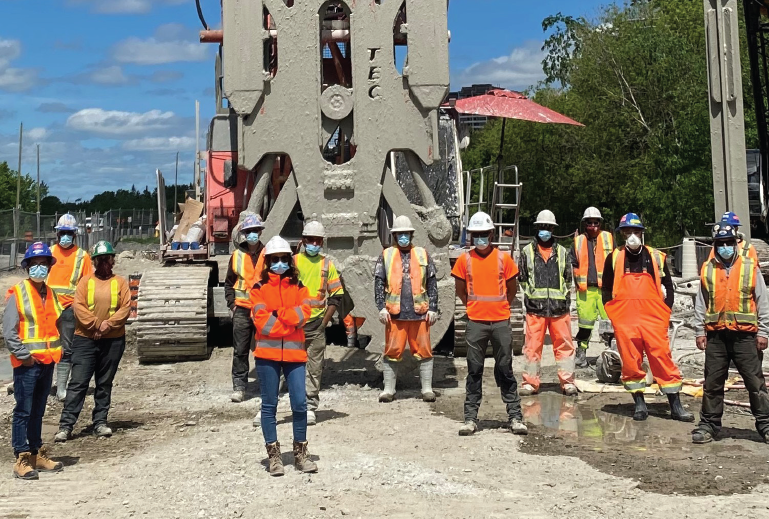 With a projected deficient of 29,500 skilled-trades workers over the next 10 years, Canada's construction industry must attract new entrants from currently underrepresented groups
By Rebecca Henderson
BuildForce Canada, an information hub that studies and forecasts long-term trends in the labour market, estimates that 257,100 construction workers will retire over the next decade. What's more, they anticipate the industry will only hire 227,600 recruits, creating a gap of 29,500 job vacancies in Canada. For Luke Sheppard, construction equipment industry consultant and author of Driving Great Results, this means the construction industry will have to do a better job at recruitment.