---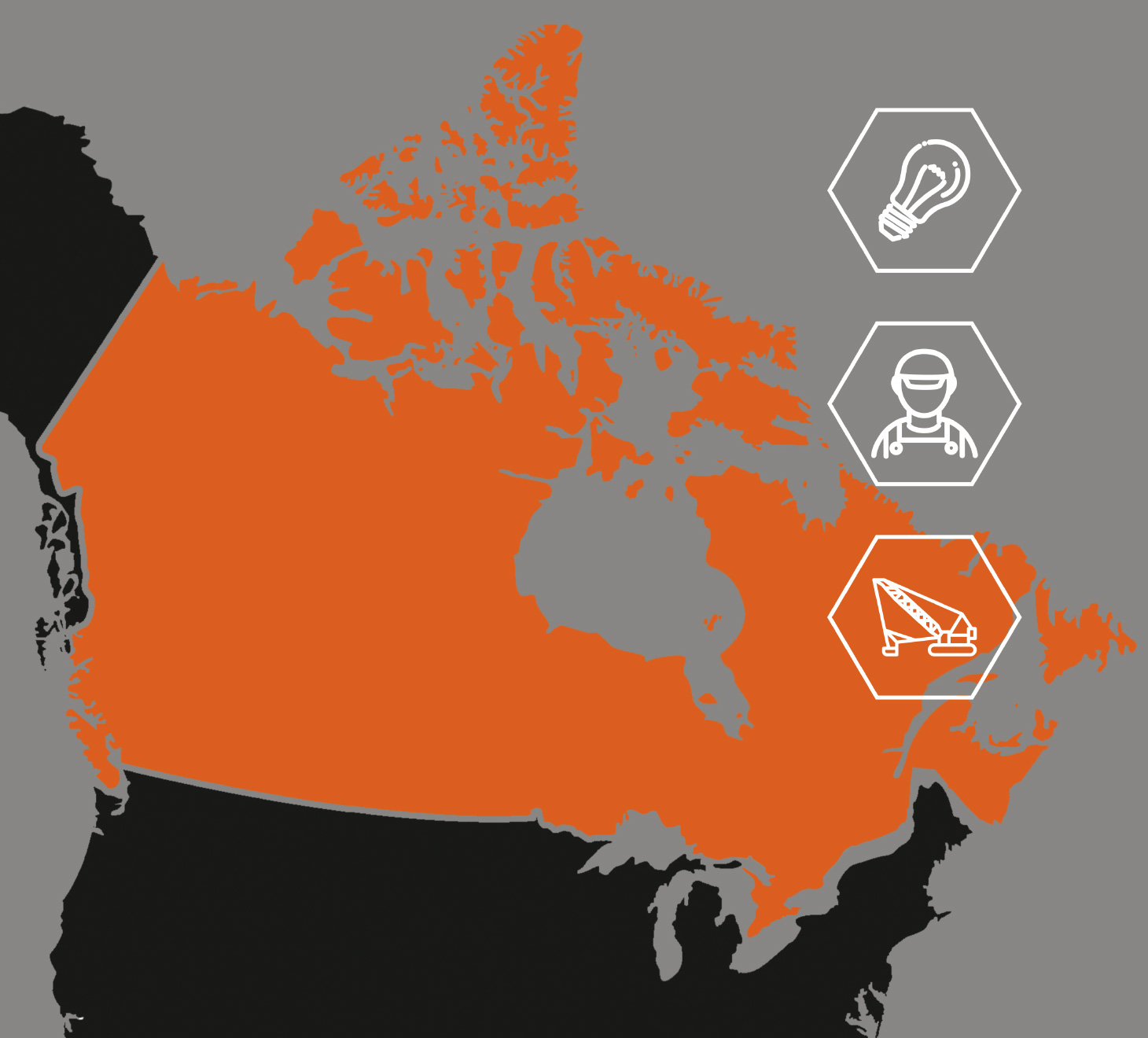 Although there is plenty of optimism in the construction industry these days, it's becoming clear that access to better data and technology will lead to greater efficiencies and address current challenges, according to a recent report.
"How We Build Now: Technology and Industry Trends Shaping Canadian Construction in 2023" was released by Procore Technologies Inc., a global provider of construction management software. The report examines the general sentiment of the industry, the digital maturity and adoption of construction technologies, as well as the challenges and opportunities that businesses face.
"There are two main parts that the report was intended to do," said Brandon Lee, senior manager, customer success, Canada, Procore. "First, what are the problems? What are the challenges that the industry we serve is seeing? Are we offering a product that allows them to be more successful in navigating those issues? We also want to take that resource and make it into a report that's as open source as possible. We will not only use the results internally, but also enable the industry to take advantage of the information and glean whatever insights that we're able to collect for their own company."
The company received more than 500 responses to its survey with approximately a third from owners and developers, a third from general contractors and about a third from subcontractors. Nine out of 10 respondents expressed confidence about industry conditions over the next 12 months, with seven out of 10 construction businesses expecting an increase in the number or value of projects over the same timeframe.
Lee says there were several reasons for that optimism. Large-scale projects such as the Ontario Line subway and clean energy projects in British Columbia are creating demand for construction in major markets. As more immigrants call Canada home, there is increasing demand to provide housing and additional infrastructure, including shopping malls and recreation facilities. There is also a labour shortage that is contributing to a backlog of projects, so the long-term outlook for the construction industry remains positive.
The need for technology
Despite this optimism, the report also identified the need for technology adoption in the construction industry, and the value that data can bring to their businesses. Forty-one per cent of respondents felt that they would be able to make better decisions if they had better access to real-time and historic information on project performance. In fact, respondents believe they could save up to 12 per cent of their total spending on projects if they captured, integrated and standardized data more efficiently. Respondents also reported that they were spending 17 per cent of the time on a typical project searching for data or information.
"Coming from the technology side, there were problems identified in the report that make it pretty clear that there is that need for technology. About a third of the respondents said that they do need technologies in order to achieve those greater efficiencies, which with economic volatility, puts a lot of pressure on the industry to do more with less resources," said Lee.
Although there is interest in adopting new technologies, that is often easier said than done. Lee says there are numerous challenges with the first one being simply that there hasn't been a lot of technology development specific to the construction industry. However, the timing of other technologies, such as smartphones and the internet, has enabled software developers to create technologies that can be used in the field. Although new technologies are being introduced, there is still the difficulty in rolling it out company-wide.
"Many construction companies have a lot of people wearing a lot of different hats, and to roll out a project management information system is not as though you're just turning on the light switch," said Lee.
To successfully bring about this type of change takes leadership at all levels and an understanding of how to overcome obstacles once they emerge in the process. Lee says that companies take a proactive problem-solving approach when implementing new technologies so they can identify problems before they emerge.
Other key concerns identified in the report include labour shortages and supply chain issues. Respondents indicated that hiring and retaining skilled labour is one of the top challenges they will face over the next 12 months. As well, 29 per cent reported that they were unable to accept new projects in the past three to six months due to labour shortages and that 27 per cent agreed that it is hard for construction companies to compete with other industries for good employees.
"There's a lot of companies which are at that moment where their workforce is getting older, and they have to figure out a way to attract younger talent who have already embraced technology in their lives," said Lee. "They're going to rise through the ranks of those companies and be that next guard who are running those businesses 20 to 30 years from now."
Diversity and inclusion
The report stressed that workplace diversity and inclusion are critical to address labour shortages. Currently, women make up a minority of the construction workforce, particularly in executive roles. Subcontractors have the lowest ratio when it comes to having female members on staff. Almost 40 per cent of the respondents believe that there is a need to improve diversity and inclusion in construction workplaces to attract women, minorities and historically under-represented groups.
Supply chain problems are impacting respondents to a different extent across the country. Quebec-based respondents reported the greatest impact, with 41 per cent reporting significant delays due to supply chain issues compared to 35 per cent from Ontario and 25 per cent from British Columbia.
Lee says that rising inflation is also impacting the industry. Some of the estimating for large construction projects began two or three years ago, and now the industry is in a much different position to deliver those projects at a budget that was identified long ago. It will take teamwork between the material suppliers, the trades, owners and developers to keep these projects in line with rising inflation.
With the data collected, the report lists five steps that organizations can take to develop better business processes: engage in effective pre-construction to improve productivity and profitability, focus on diverse hiring strategies to combat labour shortages, standardize data to free up project time and unlock insights, proactively manage data to improve payment and insurance processes, and leverage construction platforms for competitive advantage.
"It's definitely not going to be easy," said Lee. "I think what we are going to see in order to create the overall success of a company is that it will require the true belief and a top-down understanding of this is who we are – as a company – this is where we are going and this is how we're going to get there."
The report is available online at procore.com/en-ca/ebooks/how-we-build-now-report-can.
Images: Procore Technologies Inc.
---
---
---